Is a BahnCard 25 worth it? Here you can say "yes" almost without restriction if at least occasionally a longer train journey is undertaken.
The annual fee of €55.70 (2nd class) and €112 (1st class) can pay off with just 3-4 trips per year.

The discounts apply to the following types of tickets:
Super-Sparpreis (Train binding & cancellation excluded)
Sparpreis (Train binding, but cancellation possible for a fee)
Flexpreis (no train connection, full flexibility on the day of travel)
Worthwhile for spontaneous bookings
The greatest savings potential is with the flex price. If you don't want to commit yourself to a specific connection in advance, this ticket category allows you to remain flexible.


On the Hamburg-Berlin route, the holder of a BahnCard 25 saves € 20.75 per route in this ticket category.
After 3 purchases, the saving is €62.25. The purchase price has now paid off and all further savings are now free of charge.
For longer distances, e.g. Hamburg-Munich or Frankfurt to Paris, a return trip purchased at short notice is enough for the ticket price to pay off.
Acceptance from European neighbors
Abroad, the Bahncard is accepted in 20 different European countries for cross-border journeys.
Mostly, however, only for restricted ticket categories and there is not always a 25% discount, but possibly only smaller discounts.
For this reason, it is advisable to buy the travel tickets for trips abroad online in advance on bahn.de. Instead of at local points of sale, which is often associated with long queues.
The participating countries include: Belgium, Finland, Italy, Greece and many more (Complete list at bahn.de)
The card has a term of 1 year and is automatically extended if there is no cancellation 6 weeks before the end of the valid year.
Who is the card not worth for?
Of course, people who rarely or never take the train don't need a card. Neither are those who make several journeys a year, but only do this with the cheap Super-Spar and economy tickets with a fixed train connection.
These can be booked 3 months in advance.
Ideally, tickets for domestic German and some European routes are available from €29.90 without a BahnCard. With the BahnCard 25, the purchase price is reduced by only €5.00 to €24.90.
Furthermore, there are tickets for heavily discounted prices with maximum lead time for both domestic routes and trips abroad in 1st class.
For example, from Frankfurt to Marseille for €59.90 as a super saving price 1st class. Having a BahnCard 25 makes no price difference here.
Cancellation and reimbursement are excluded for these tickets.
If you drive only rarely and really manage to use only such cheap tickets without expiring them, a Bahncard 25 is not really necessary.
On the other hand, for all occasional drivers who occasionally buy a ticket spontaneously, the purchase of a BahnCard 25 can quickly pay off.
Does a train credit card make sense?
As you can see on the first picture, a combination of a BahnCard and a credit card is possible. The purchase of a BahnCard is required for the credit card and there are additional fees of €34 per year.
Unfortunately, the performance of the credit card, which is issued in partnership with Commerzbank, has steadily deteriorated.
The main argument for the credit card was that bonus points were collected quickly and easily. Regular use of the card quickly washed up bonus points on the credit side, which can be exchanged for rewards in the online portal.
Bonus system does not pay off compared to the cost of a credit card
In order to receive a domestic free ride in 2nd class, 1,000 points are required. A free ride in 1st class requires double the number of points. While the upgrade from 2nd to 1st class only consumes 500 points.
In 2015, there was 1 bonus point for €3 card sales, but now €10 is required.
A free ride in 2nd class therefore requires €10,000 in sales, which is not really attractive. Only special promotions for collecting Bahnbonus points are worthwhile. Such as. the subscription to a newsletter. These marketing campaigns can also be carried out without a fee-based card, so that DB's credit card lacks clear added value.
Other providers are much better positioned there. The DKB credit card offers significant benefits to local retailers as well as free cash withdrawals. Without any annual fee.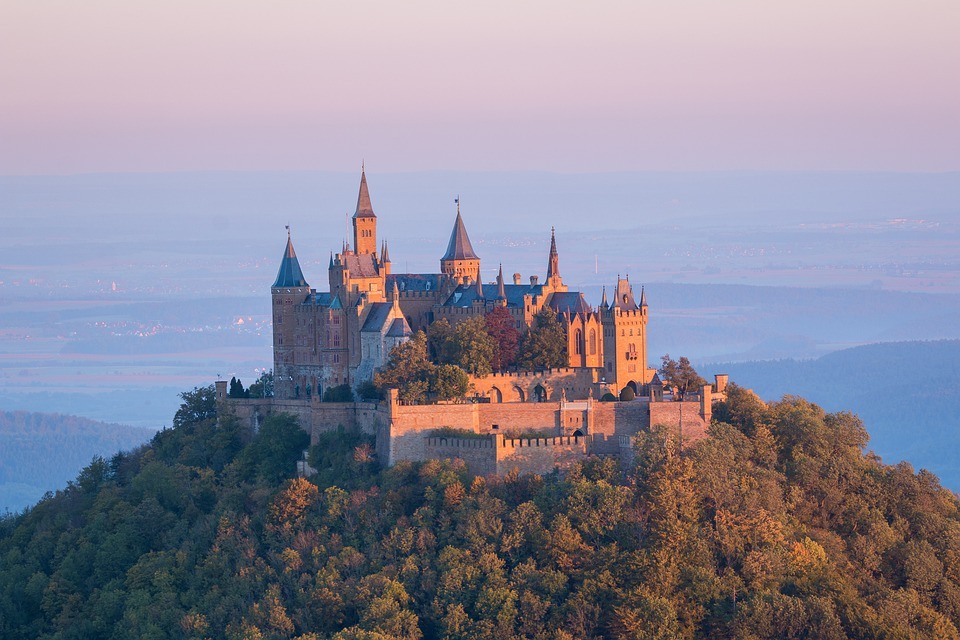 Baden-Württemberg has a well-developed regional rail network, which allows travelers to travel comfortably and easily…