Baden-Württemberg has a well-developed regional rail network, which allows travelers to travel comfortably and easily throughout the state. Most cities and towns in Baden-Württemberg are connected by the rail network, and there are regular train connections between most cities.
Train travel through Baden-Württemberg is worthwhile for several reasons. One of the main reasons is the scenery. Baden-Württemberg is known for its picturesque vineyards, hilly landscape, dense forests and lakes. By train, you can enjoy the beauty of these landscapes without having to focus on the traffic.
Baden-Württemberg: the best routes at a glance
The "Ländle" has a high number of attractive railroad routes. With proper planning, it is worth buying a Baden-Württemberg ticket. Especially for groups, who can enjoy a clear price advantage compared to the one-way ticket. It should be noted, however, that this ticket is only valid for regional trains. Here you can find an overview of interesting routes that can be reached with regional trains as well as with other ticket variants.
The Black Forest Railway: steep slopes, tunnels, forest and many villages
The Black Forest Railway is one of the most beautiful train routes in Germany and leads through the picturesque landscape of the Black Forest. It was opened in 1873 and connects Offenburg with Constance on Lake Constance.
Traveling on the Black Forest Railway offers passengers a unique opportunity to experience the beauty of the Black Forest. The route leads through dense forests, past lush meadows and through narrow valleys. Along the way, there are numerous stops in idyllic Black Forest villages where passengers have the opportunity to get off and explore the surrounding area.
The journey on the Black Forest Railway takes about three hours and offers spectacular views of the surrounding mountains and valleys. During the ride, the train also passes through some tunnels and steep slopes. Passengers can hear the rattling of the wheels on the rails and the slight shaking of the train while admiring the scenery.
The Black Forest Railway is not only an experience for nature lovers, but also for railroad enthusiasts. The line is considered one of the most technically challenging lines in Germany and has numerous engineering structures such as high bridges and tunnels.
The Black Forest Railway offers different types of trains, from regional trains to fast intercity trains. The trains are modern and comfortable, offering passengers comfortable seats and a good on-board restaurant.
Overall, a trip on the Black Forest Railway is an unforgettable experience and a perfect way to experience the beauty of the Black Forest. The route offers a combination of nature, culture and technology and is equally interesting for tourists and locals. The Länderticket for regional trains can be used on this route.
The Gaeubahn: from Stuttgart to Singen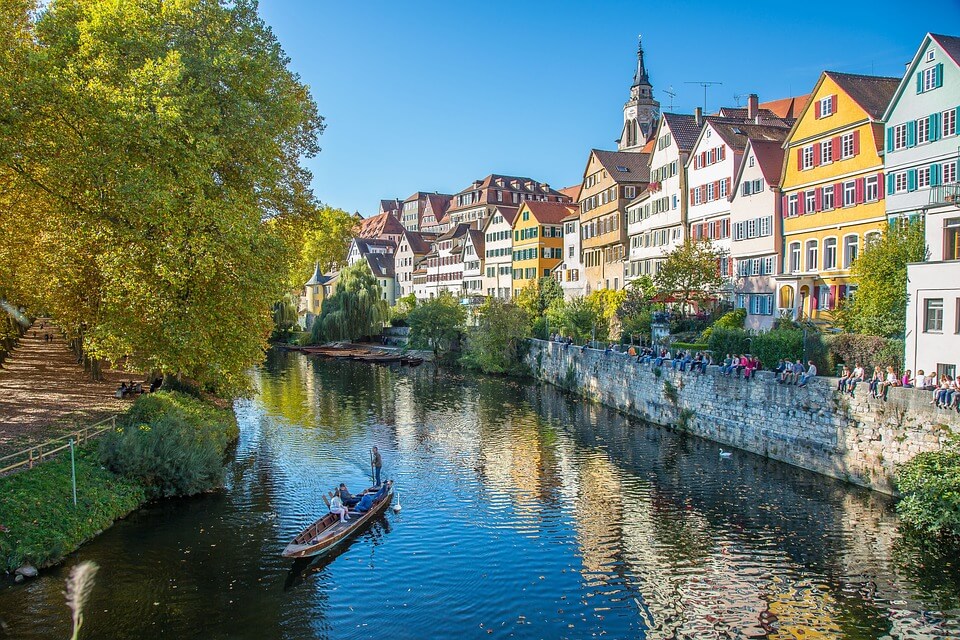 The journey on the Gaeubahn offers passengers a pleasant and relaxing trip through the countryside of Baden-Württemberg. The route leads through rolling hills and idyllic villages, past vineyards and orchards.
The Gäubahn is known for its reliability and punctuality. The trains are modern and comfortable, offering passengers comfortable seats and a good on-board restaurant. The trains are also well suited for cyclists and travelers with strollers.
During the journey, there are numerous stops in interesting towns along the route, including Tübingen, Rottenburg and Horb am Neckar. In these towns, passengers have the opportunity to get off and explore the surrounding area.
The Gäubahn is also known for its speed. The Expresso high-speed train connects Stuttgart and Singen in just 1 hour and 20 minutes, providing a fast and convenient connection between the two cities.
The Brenzbahn: from Ulm to Aalen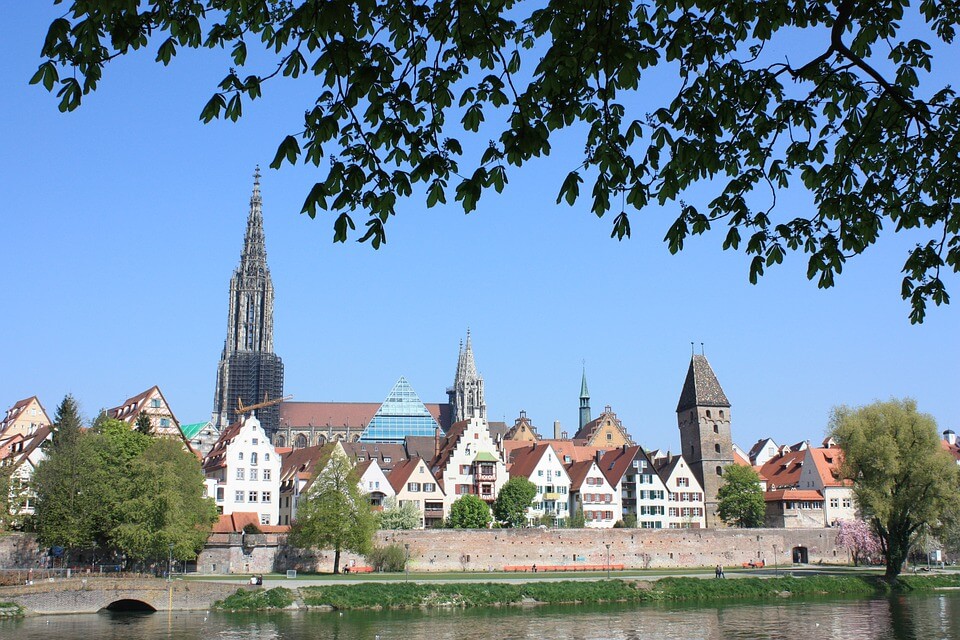 Die Brenzbahn ist eine wichtige Bahnstrecke im Osten von Baden-Württemberg, die von Ulm nach Aalen führt. Die Strecke wurde im Jahr 1861 eröffnet und hat seitdem viele Veränderungen erfahren, darunter eine Elektrifizierung und Modernisierung der Bahnhöfe.
Die Fahrt mit der Brenzbahn bietet den Passagieren eine wunderschöne Reise durch die Landschaft des Ostalbkreises. Die Strecke führt durch idyllische Dörfer und vorbei an Feldern, Wiesen und Hügeln.
Die Brenzbahn ist für ihre Zuverlässigkeit und Pünktlichkeit bekannt. Die Züge sind modern und komfortabel ausgestattet und bieten den Passagieren bequeme Sitzplätze und eine gute Aussicht auf die Landschaft. Auch für Fahrradfahrer und Reisende mit Kinderwagen sind die Züge gut geeignet.
Während der Fahrt gibt es zahlreiche Stationen in interessanten Orten entlang der Strecke, darunter Geislingen an der Steige, Heidenheim an der Brenz und Neresheim. In diesen Städten haben Passagiere die Möglichkeit, auszusteigen und die Umgebung zu erkunden.
Die Brenzbahn ist auch für ihre Geschwindigkeit bekannt. Die schnellen Intercity-Züge verbinden Ulm und Aalen in nur etwa 25 Minuten und bieten damit eine schnelle und bequeme Verbindung zwischen den beiden Städten.
Insgesamt ist eine Fahrt mit der Brenzbahn eine schöne und entspannende Erfahrung, die sowohl für Geschäftsreisende als auch für Touristen geeignet ist. Die Strecke bietet eine wunderbare Aussicht auf die Landschaft des Ostalbkreises und ist eine wichtige Verkehrsverbindung in der Region.
Länderticket Baden-Württemberg: Advantages and disadvantages at a glance
Das Länderticket für Baden-Württemberg ist ein beliebtes Ticket, das es Reisenden ermöglicht, einen Tag lang unbegrenzt durch das Bundesland zu fahren. Das Ticket ist für Einzelpersonen und Gruppen erhältlich und kann an Automaten oder Schaltern an Bahnhöfen erworben werden.
Advantages: The state ticket offers several advantages to travelers. The price is relatively cheap compared to other train tickets and allows passengers to explore a larger area within the state. The Länderticket is also an attractive option for group travel, as it can be used for up to 5 people.
In addition, the Länderticket is very flexible as it can be used on any day of the week and is not tied to a specific time. Thus, passengers can travel all day long and visit many different places within the state. It is recommended to avoid the highly frequented times within the school vacations and on extended weekends. Here, overcrowded trains are not uncommon, as many travelers also transport bicycles (mountain bikes). The most comfortable time to travel is at inconvenient times. I.e. on weekdays very early in the morning or later in the evening.
Disadvantages: Despite the advantages, there are also some disadvantages that should be considered when using the country ticket. For example, the ticket is only valid on certain trains and regional trains, which limits the choice of trains that travelers can use. Also, there are some trains, such as the ICE and the IC, that cannot be used with the Länderticket.
Another disadvantage is that the Länderticket is only valid within Baden-Württemberg. If travelers want to visit other states, they have to purchase a separate ticket.
Conclusion: Overall, the Länderticket for Baden-Württemberg is a good option for travelers who want to explore the state. It is a flexible and affordable ticket that is suitable for individuals and groups. However, the limitations, such as the limited choice of trains and the validity only within the state, should be taken into account when deciding on the Länderticket.