Reservations for a train journey are often highly recommended within Germany. Especially when the connection load is high. With low occupancy and spontaneous bookings, a seat in the on-board restaurant of the train is often the better choice.
While a seat is included free of charge in 1st class, it costs €4.50 in 2nd class.
A French breakfast (croissant, rolls, jam, honey, Nutella, butter) costs "only" €4.90 in the on-board restaurant of the ICE.
For a surcharge of €0.40, an upgrade from a normal seat to a place with breakfast included is possible.
Especially since, of course, seen purely subjectively, the seats in the on-board restaurant are significantly more attractive.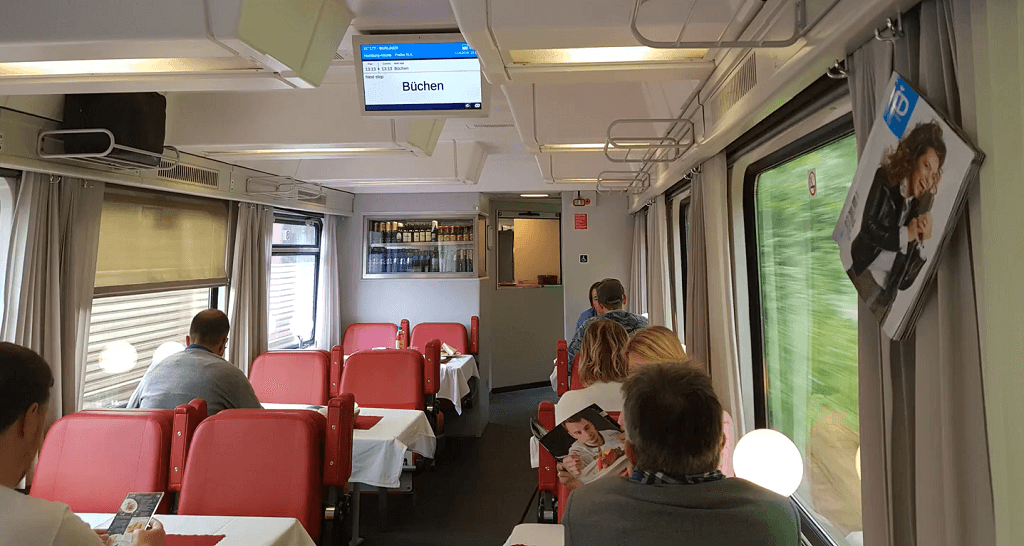 In particular, the seating in the ICE series 1-3 as well as in the EuroCitys (EC) from Switzerland and the Czech Republic are very comfortable and cozy.
Price level varies between operators
While the prices and offers of DB are uniform within the dining cars and bistros, there are major differences between other providers.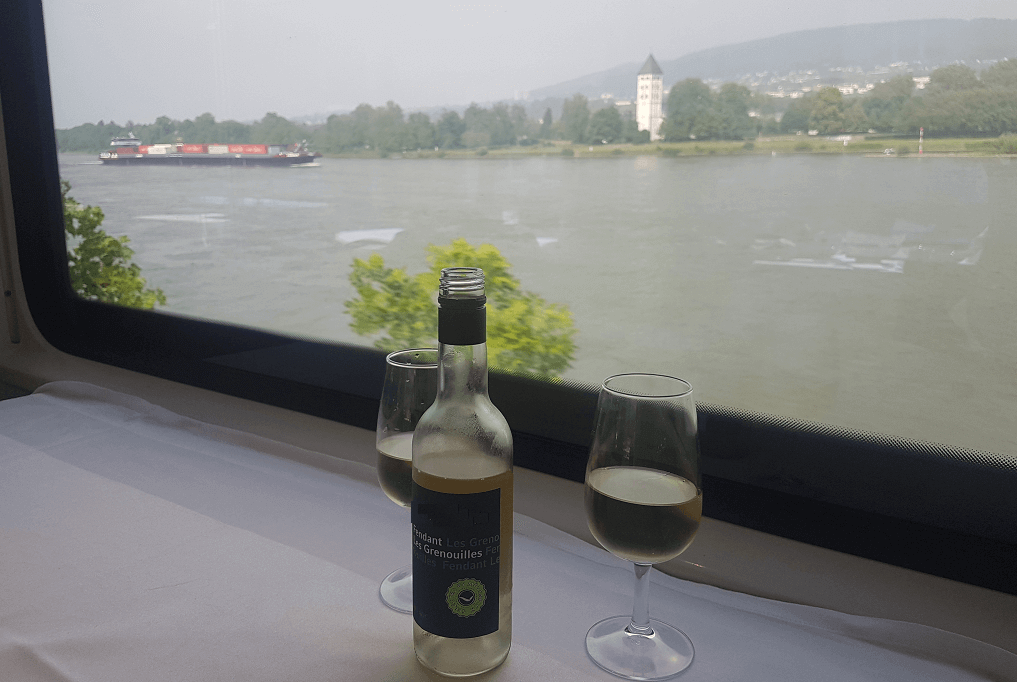 Unsurprisingly, Switzerland is clearly above all other providers in terms of price level. For a large canned beer (!) of the Feldschlösschen brand, €5.50 is due. Seasonal pasta dishes cost €18.00 and the local classic Zurich sliced meat costs €25.00.
More extensive excursions through the menu quickly add up.
After all, the interior in the classic 90s design is a real eye-catcher and the arrangement of the tables creates a bright, open atmosphere.
For reasons of savings alone, it can be difficult to forego a reservation. Especially on longer sections of the route.
Orders in the EC from Hamburg to Prague, on the other hand, are significantly cheaper.
A warm main course is available from €7.00. For a large beer only €3.60 will be charged as long as the EC drives through Germany. After crossing the border, happy hour begins and alcoholic beverages are discounted by 50%. The saved seat reservation of €4.50 then has the equivalent of 2.5 large Czech beers.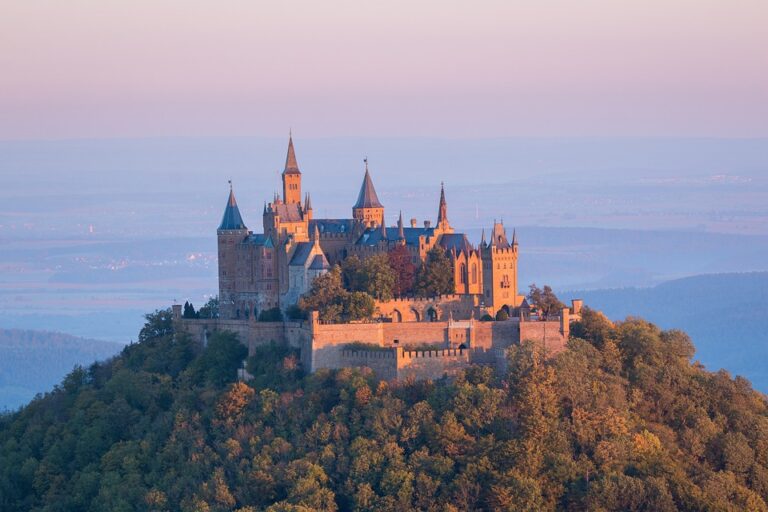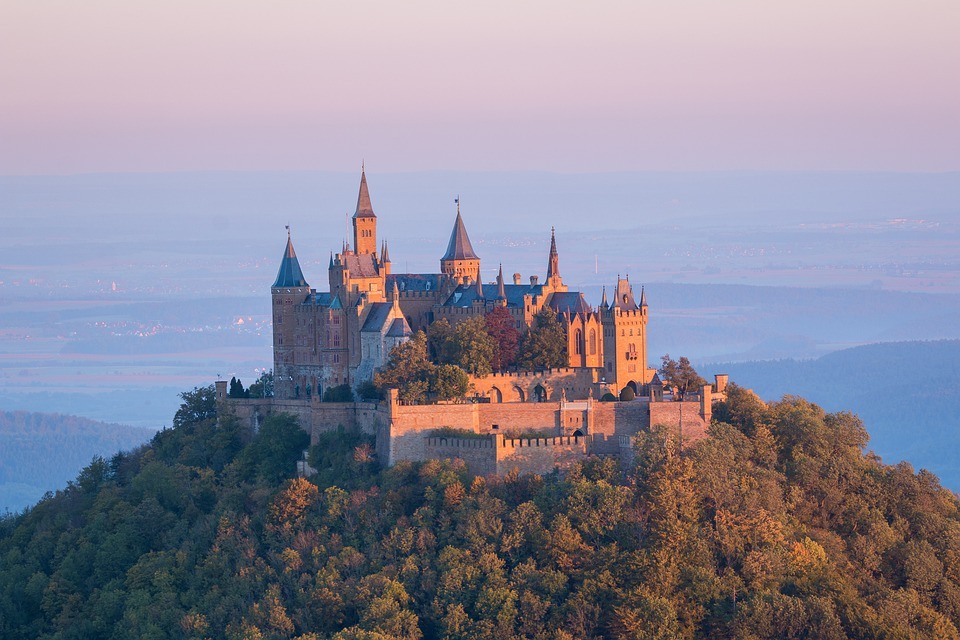 Baden-Württemberg has a well-developed regional rail network, which allows travelers to travel comfortably and easily throughout the…