Many Asian countries have an excellent route network and suitable express trains. The journey between the metropolises is shortened steadily with modern high-speed trains. Japan, China and Taiwan in particular outdo each other in terms of innovation and comfort. With the new Transrapid model, China wants to be able to offer travelers a 1,000 km route in just 2 hours. The advantages of domestic flights are steadily declining.
As a European, a very envious look, especially on China, is appropriate. Finally, a large part of the innovative technologies was developed in Germany and France, which can now be seen perfectly on Chinese rails and magnetic lines.
China: With the Transrapid in Shanghai from the airport to the city center

As early as 1934, the German engineer Hermann Kemper filed for a patent for magnetic levitation technology. Nothing happened for a long time until a test track in Emden was approved in the 80s. However, this became known primarily through a tragic accident. During one of the first test drives with passengers, the Transrapid collides with a parked workshop vehicle. More than 20 passengers lose their lives. Several are seriously injured.
Further planned projects are the subject of political controversy. Ultimately, Germany does not build its own commercial route primarily for cost reasons. The planned connection from Franz-Josef Strauß Airport in Munich to the city center to offer an alternative to the lengthy ride on the S-Bahn will be discarded. Instead, the decision is made to sell the technology to China.
In 2002, the first commercial Transrapid line was built there. This connects Shanghai Airport with the city center. On the 30 km route, the magnetic levitation railway reaches a top speed of over 430 km / h. More than 7,000 passengers use the Transrapid every day. This is over 2.5 million passengers a year. Further investments in technology and route planning are made. The successor model will be presented as a prototype in 2019. Due to the futuristic design and the planned maximum speed, this innovation is receiving worldwide attention.
The construction of a 1,000-kilometer route from Guangzhou to Wuhan is planned for this new generation of express train. A speed of up to 600 km / h is planned on this. With the new model, the current journey time is to be reduced from the current 10 hours to just 2 hours. Even direct flights are hardly faster here. An exact date for the completion of the new route does not yet exist.
Express train from Beijing to Shanghai
The fastest train direct connection from Beijing to Shanghai only takes 4.5 hours. Slower connections take between 5 and 6 hours for the 1,200 km route. According to the schedule, the trains run regularly between one and two hours an hour between the metropolises of millions.
An economy class ticket costs around €70. The 1st class is available from €120 and for the business class €220. There are strong seasonal fluctuations in prices. Forward-looking planning therefore saves money. Train travel during the Chinese national holidays is not recommended. In the "Golden Week" around October 1st, many Chinese are on vacation. Likewise during the New Year festival in February. During this time, ticket prices are significantly more expensive and trains are overcrowded. Using alternative dates is absolutely advantageous here.
It is also advisable to buy the train ticket as far in advance as possible to get cheap train tickets. Just like with Deutsche Bahn (DB) saver prices, the forward-looking commitment to a connection can result in significant savings. Tickets for the train journey from Beijing to Shanghai can be easily ordered online. However, these can only be picked up personally on presentation of the ID card on site. Waiting longer is not uncommon, so you should plan an early start.
China has a total high-speed network of 20,000 km. By 2030, this volume is expected to increase again by 50% to 30,000 km. This is a very positive development for climate protection.
Japan: With the Shinkansen express train from Tokyo to Kyoto
The design of the Shinkansen trains already suggests high maximum speeds. At top speeds of up to 320 km / h on controlled routes, technically well over 400 km / h would be possible, the express train takes just over 2 hours. During this time, the train covers a distance of 460 kilometers.
Despite the high speeds, the Japanese train system is one of the safest in the world. There has not been a single dead passenger since 1964. The Japan Railpass is recommended for an extensive exploration of Japan by train. This also includes journeys in public transport in many cities and the use of selected bus and ferry connections. The price of a pass in 2nd class for 7 days starts at around €250.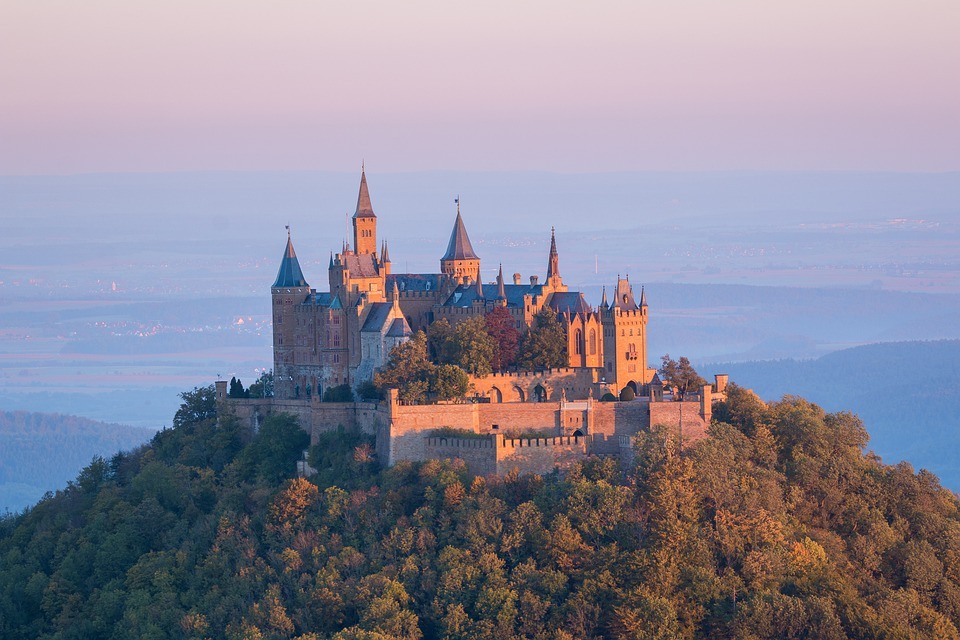 Baden-Württemberg has a well-developed regional rail network, which allows travelers to travel comfortably and easily…