London is very easy to reach by train from Cologne. Several times a day, an express train connection offers the option of traveling to the British capital. The fastest route with a change in Brussels takes 5: 13 minutes.
In direct comparison to the flight time, which is only 1 hour from Cologne, this may seem long. However, it should be borne in mind that the journey from the central HBF in Cologne leads to the London St. Pancras station.
This Victorian train station is not only one of the most prestigious in Europe, but is in the heart of the city. While the airports Heaththrow and Standstedt are far outside. Luggage pick-up and security checks, especially in the cumbersome Heaththrow Airport, will waste more time. Additional costs are incurred by a transfer from the airport to the city center.
With the Eurostar through the English Channel
From Cologne, both the French Thalys and the German ICE bring passengers to Brussels in 1:45 hours. Here, the time to change is usually between 30-45 minutes before heading towards Calais with the EuroStar. The journey time through the tunnel is 35 minutes.
Without a BahnCard, a 2nd class ticket costs around € 75, depending on the booking date and age of the travelers. Tickets in 1st class are often more than € 300. Even at a bargain price. With such significant price differences, you can forego first-class comfort. Especially since the 2nd class in the Thalys, Eurostar and ICE is also very comfortable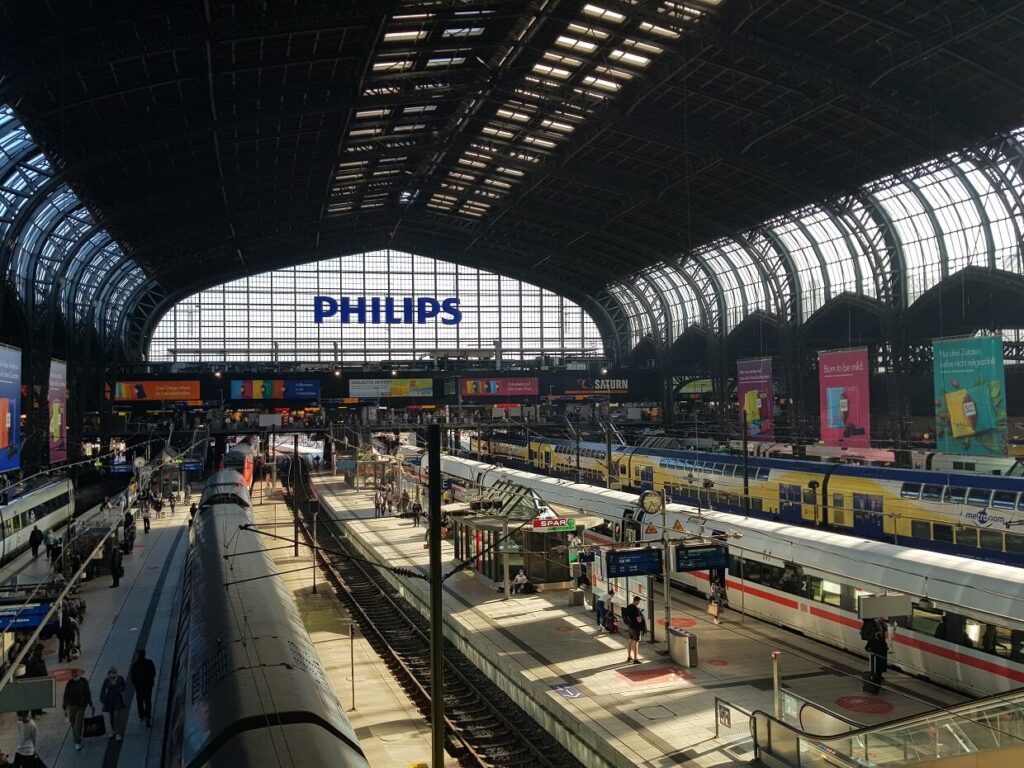 The historic train station in the heart of the Hanseatic city is one of the…